"The sword is the staple of Fencers training, and it is capable of delivering high damage wielding the sharp blade.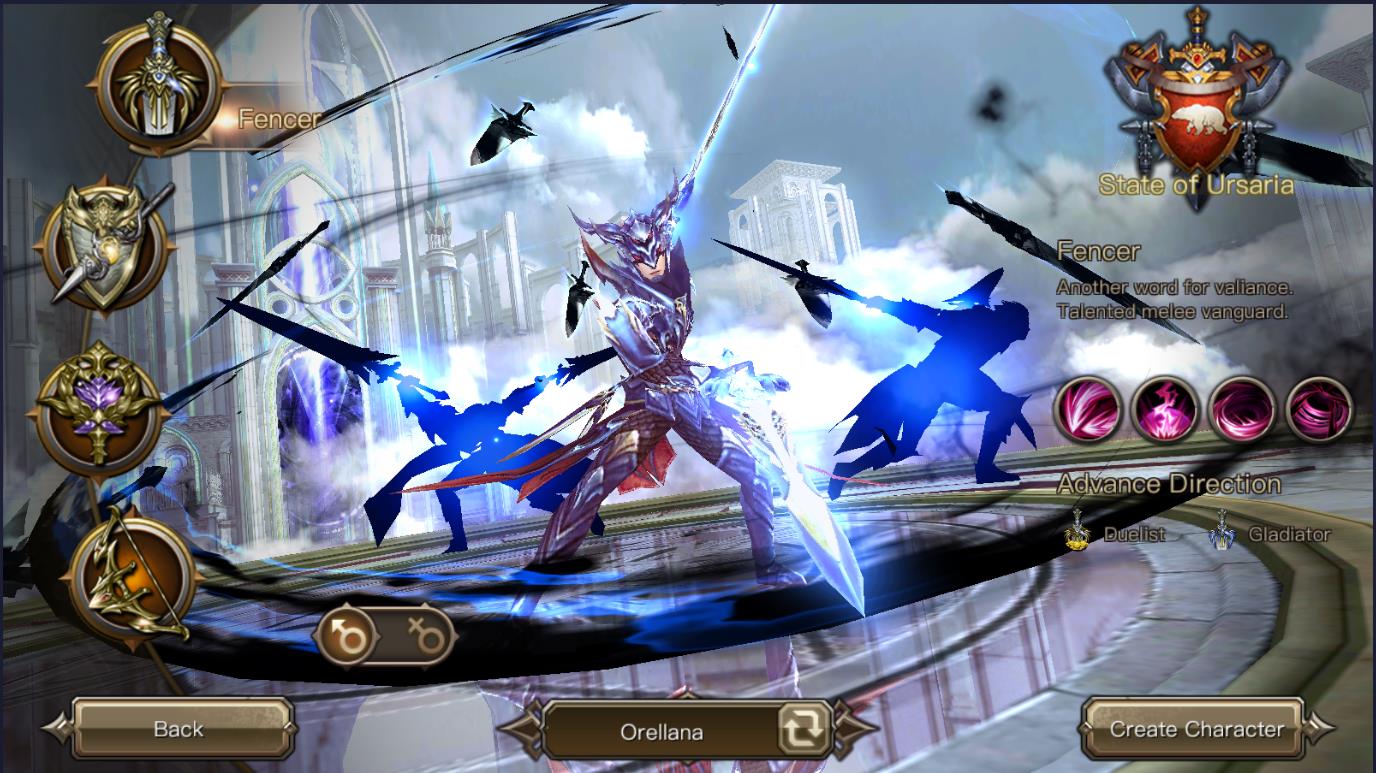 Skills:
Double Chopping: Attack target with splash damage which is only effective for monsters;
Shadow Shock: Sprint attack enemy units, causing damage and stun enemies;
Night Dance: deal high damage to enemies in range;
Dark Blessing: Greatly enhance the attack power and break effect.
Advancement: Duelist, Gladiator
As a stalwart hero in the team, Knights are trained to use heavy armor and shields to protect themselves and their fellows, and attack enemies with blades.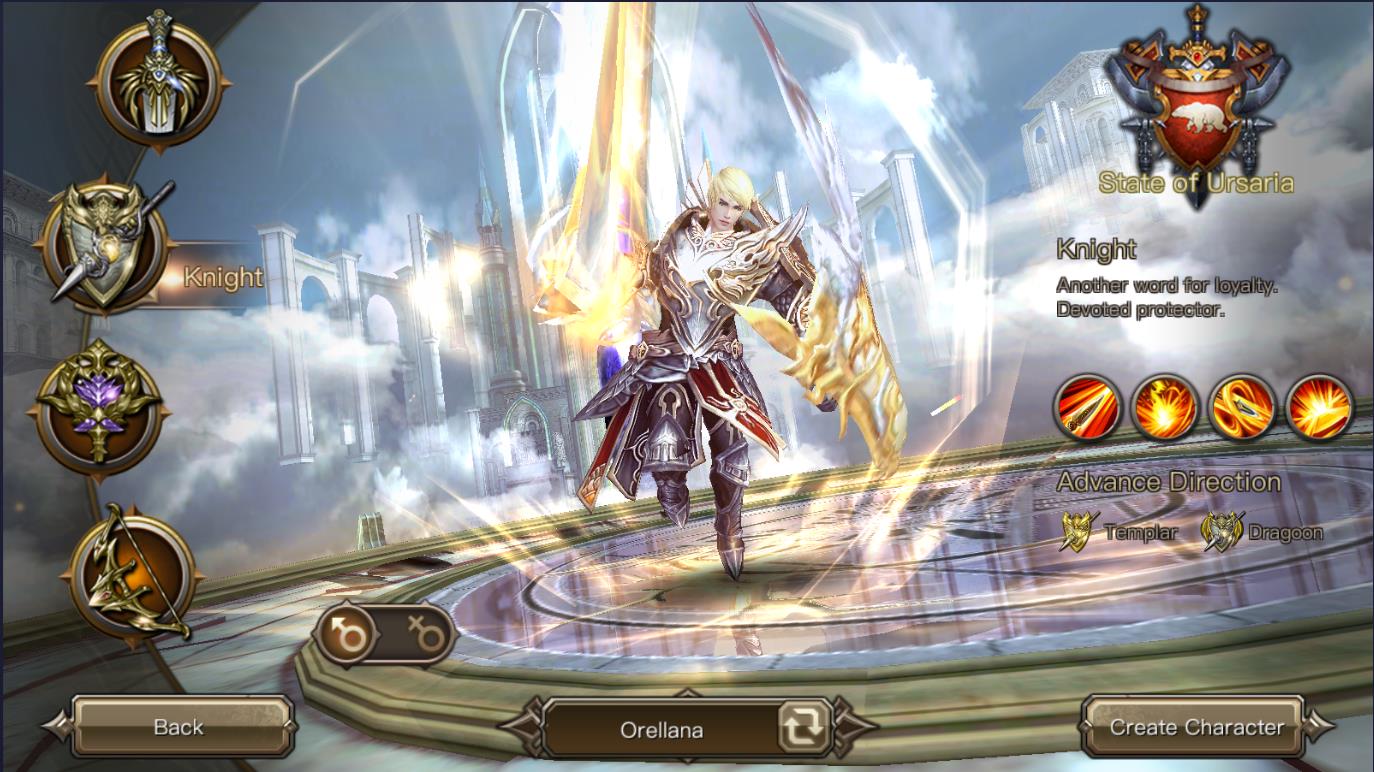 Skills:
Light Blast: Rush to enemy and attack;
Aegis Strike: Assault targets splash effect
Spear of Trials: deal damage in an area
Blessing of Light: Increase attack and defense of the Knights.
Advancement: Templar ; Dragoon
In the battlefield, mages are known for their ability of remote control and magic damage. They believe the wisdom is the best weapon.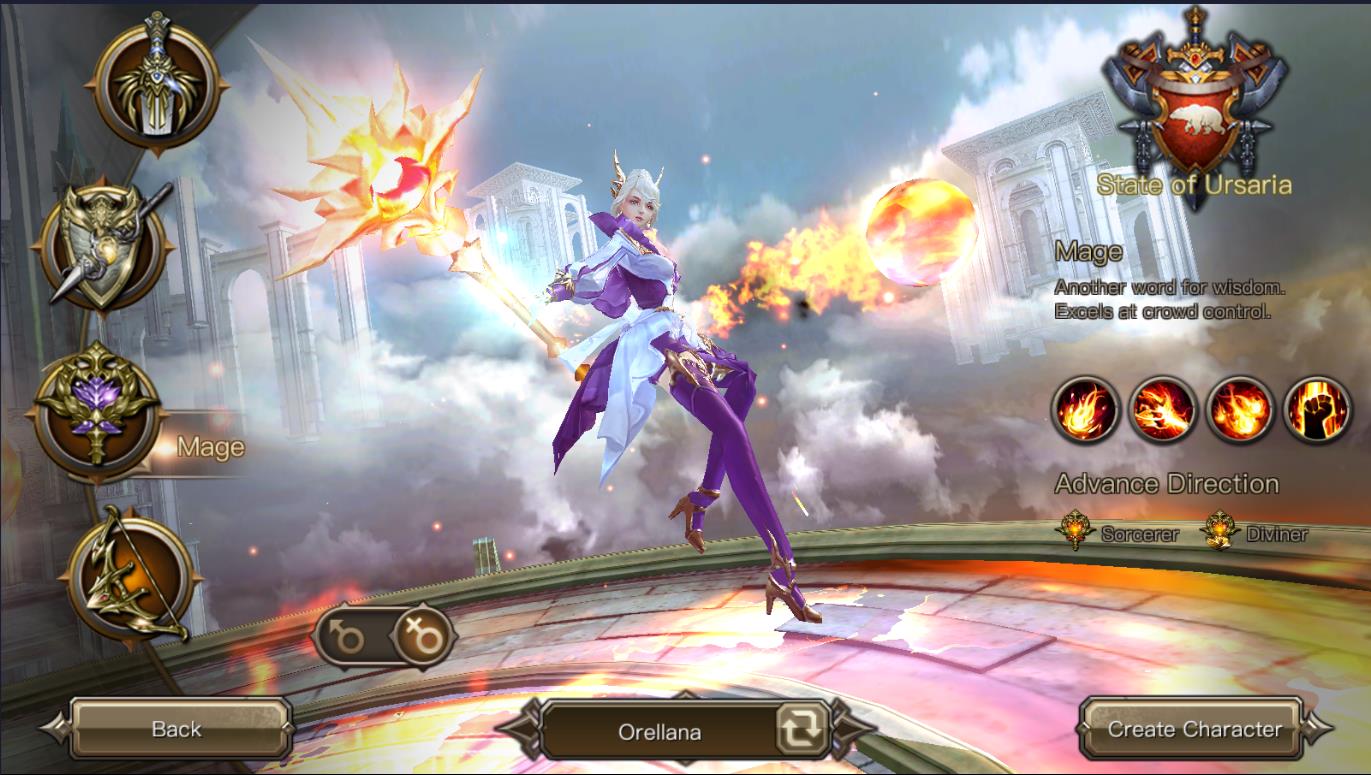 Skills:
Fireball: Dealing damage to target and splash nearby enemies;
Blaze: Dealing damage in target area and cause immobilization;
Pillar of Flame: Dealing great damage in target area;
Blessing of Fire: Increasing fire element damage.
Advancement: Sorcerer; Diviner
Archers battle their foes in distance. With the high effective weapon in both short and long ranges, Archers are powerful enough to eliminate enemies without confronting them face to face.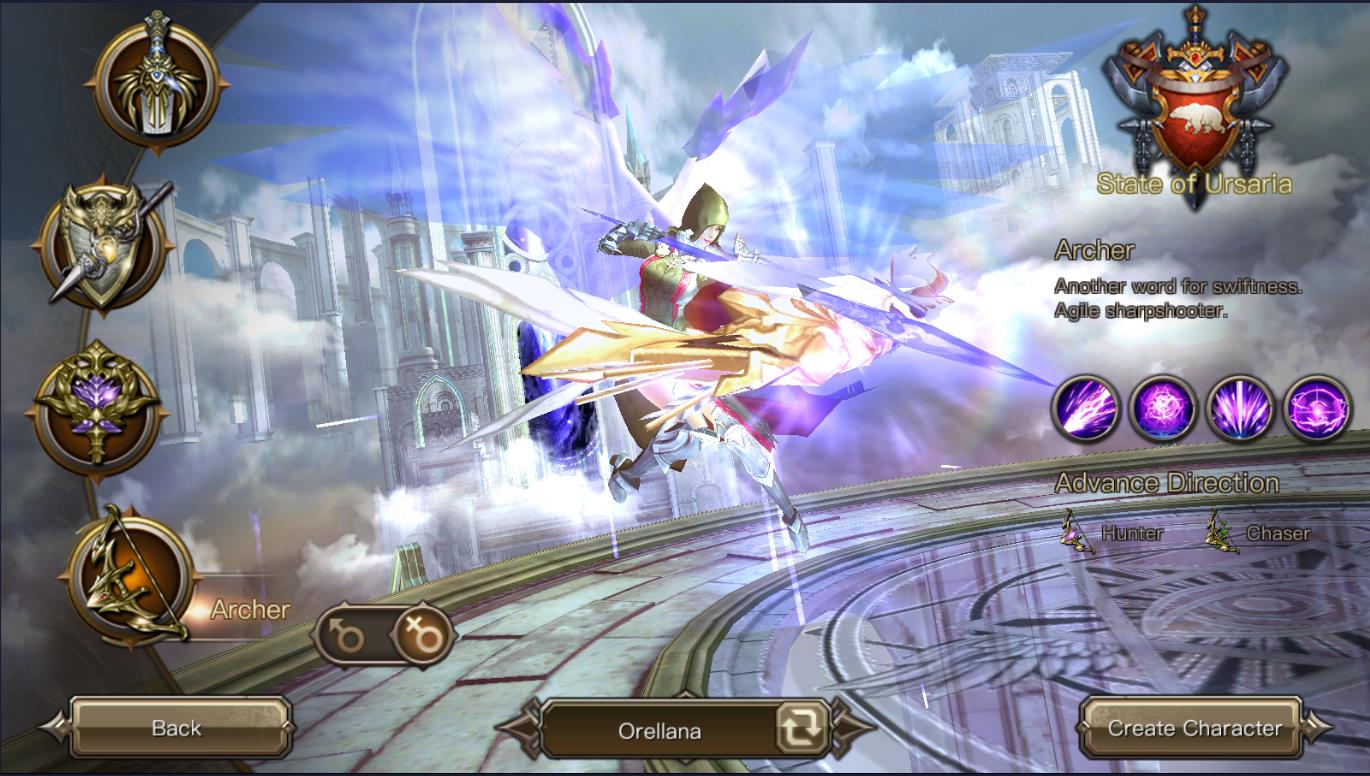 Skills:
Lightning Arrow: Attack target and splash nearby enemies;
Paralyze: Deal range damage, and slow down targets and nearby enemies;
Volley: Calls down waves of arrow rains that damage units in a target area;
Blessing of Lightning: Increase damage for 6 seconds.
Advancement: Hunter; Chaser