In the world of Immortal Thrones, the equipment system deserves as much attention as you pay in characters development. Upgrading equipment not only changes the appearance, but also enhance the ability of your characters. Other than upgrading equipment, you may also increase your CP by mosaic gems and engrave inscriptions.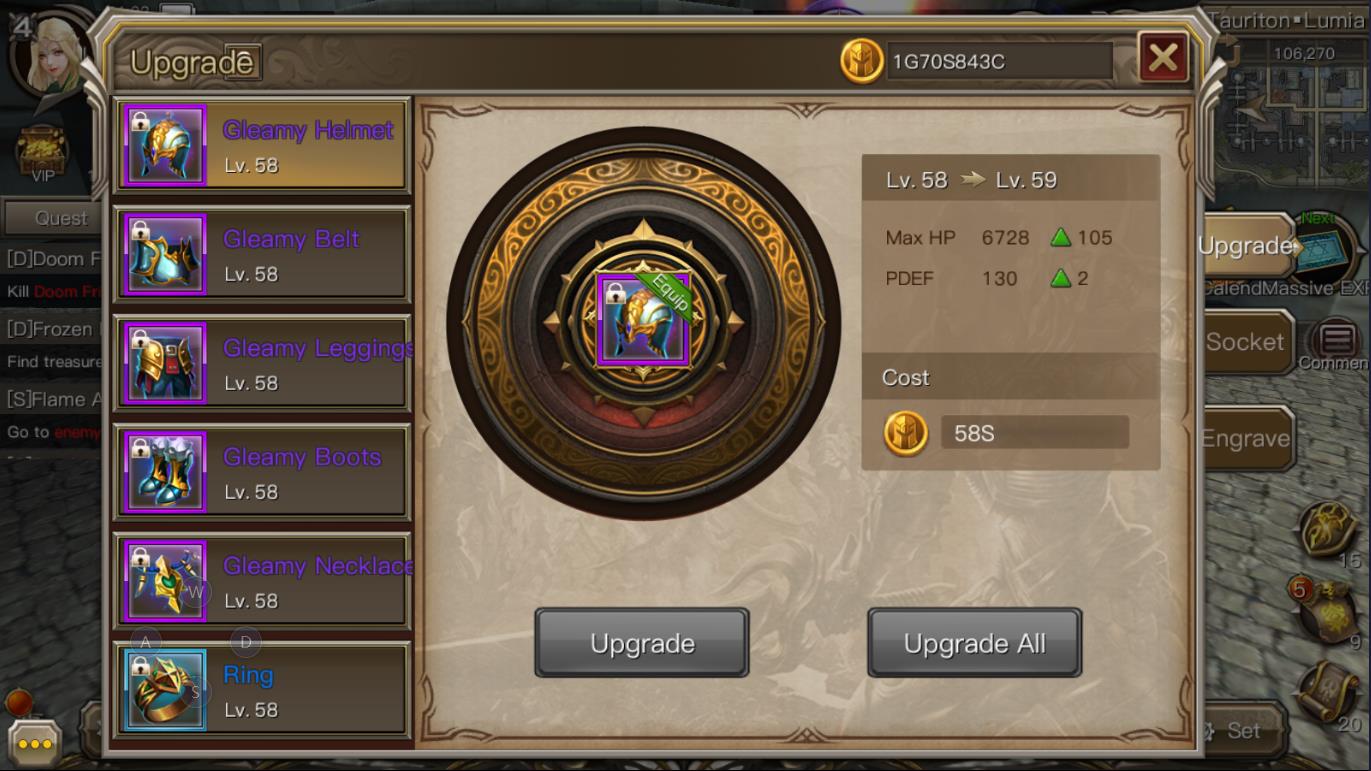 Upgrading Equipment
Upgrade equipment is to enhance the basic properties of equipment, the level of which cannot exceed the level of character. You also need to consume correspondent materials getting from multi players dungeons and Solomon's Fort to Promote and Boost your equipment when they reach certain level.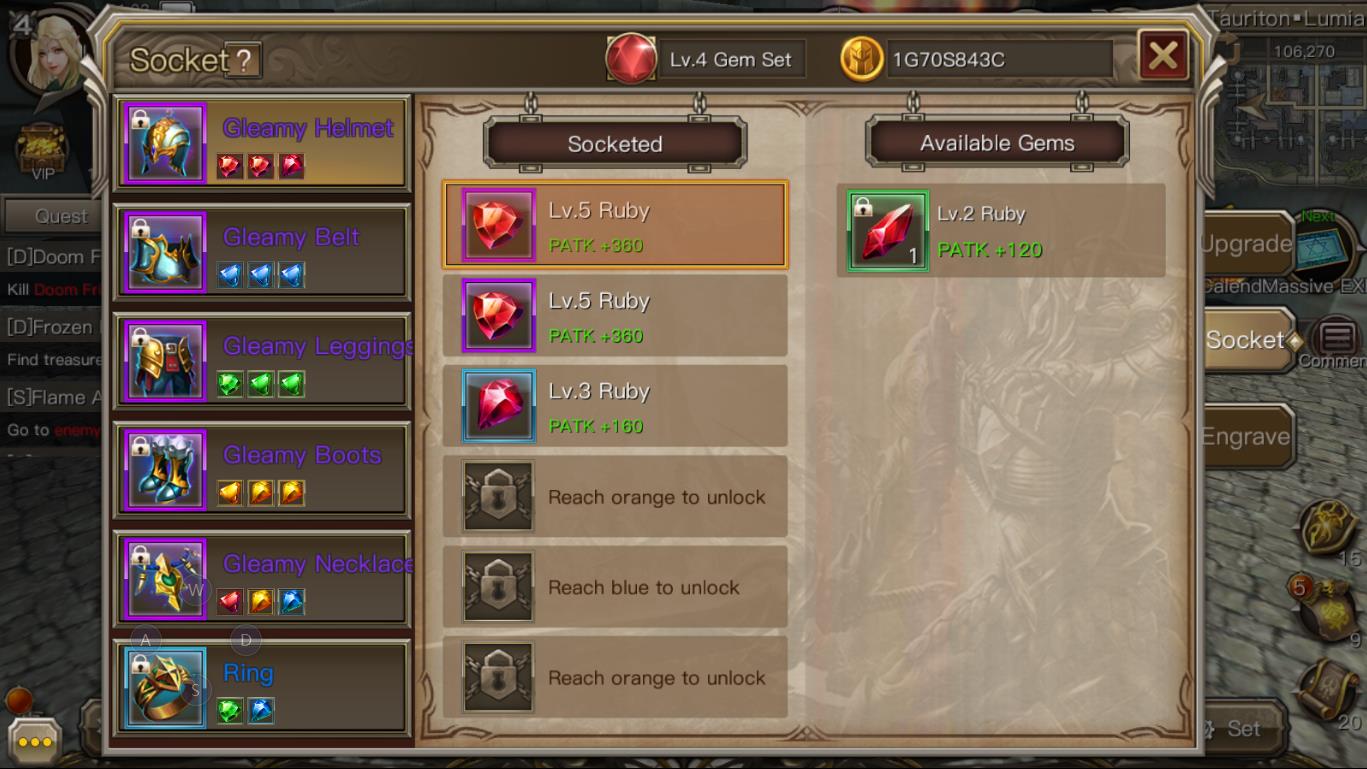 Gem mosaic
You may engrave Gems into your equipment when sufficiently upgrade. Higher level of Gem could be fused by lower leveled gems. 3 gems of same level could fuse into better gem of the next level. e.g. 3 Level 1 gems can be fused into 1 Level 2 Gem. Higher the level of gem, better effect will be enchanted you're your equipment. You may find gems via gift box from daily quests or purchase them in the mall.