Each player can own several mounts, but only one could be chosen to play.
Mounts provide the extra movement speed, HP, physical attack, magic attack, physical defense and magic defense to the character.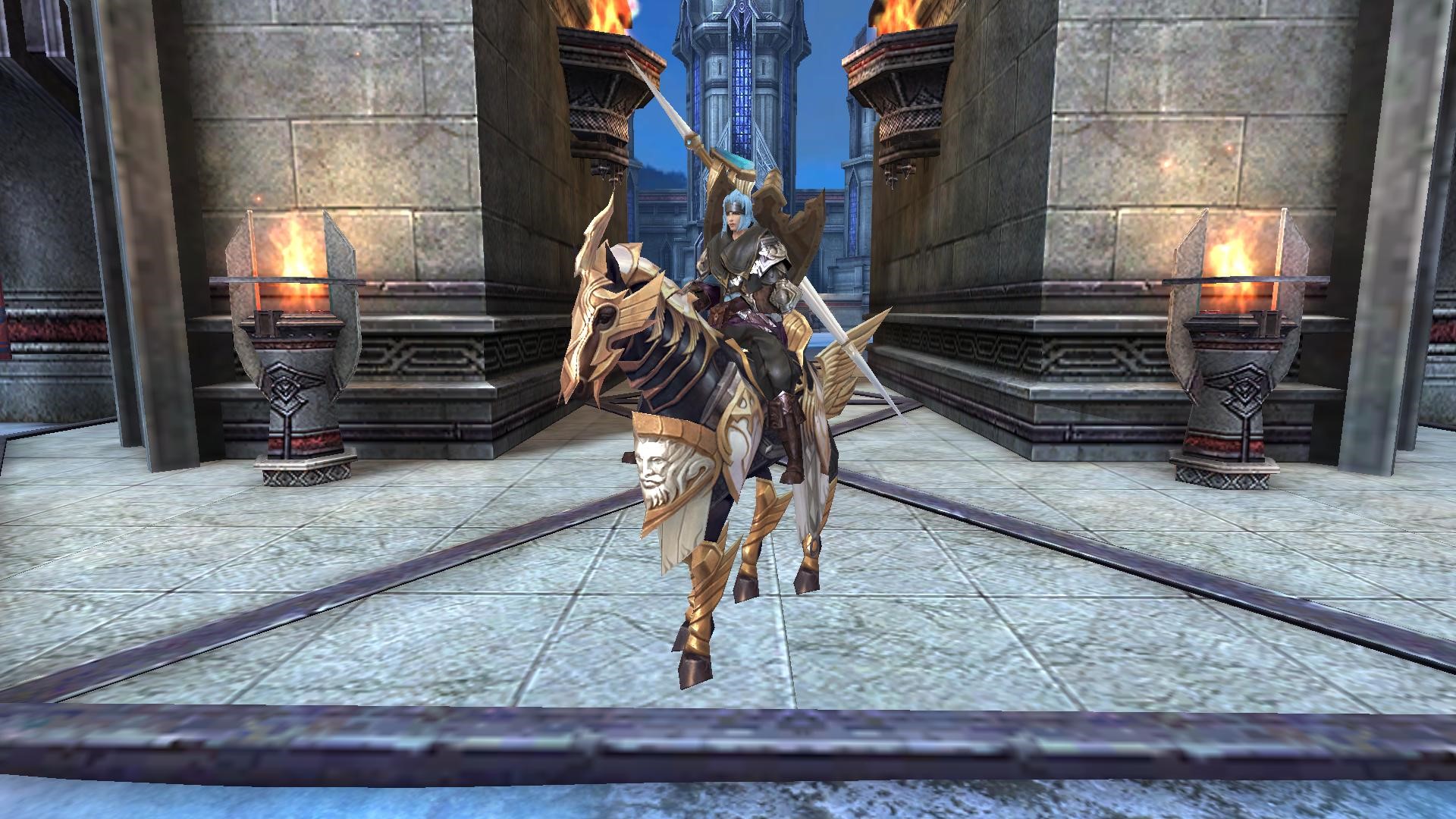 1, Attribute
Mounts have independent attributes, in addition to accelerate move speed, the riding mount provides 100% ability to the character, while other mounts not chosen, 50%.
2. Training
Mounts require foods to grow, and will be automatically upgrade when getting certain amount of EXP. Upgrade provides extra attributes to the character. Besides, the appearance of the mount varies when reaches a certain level.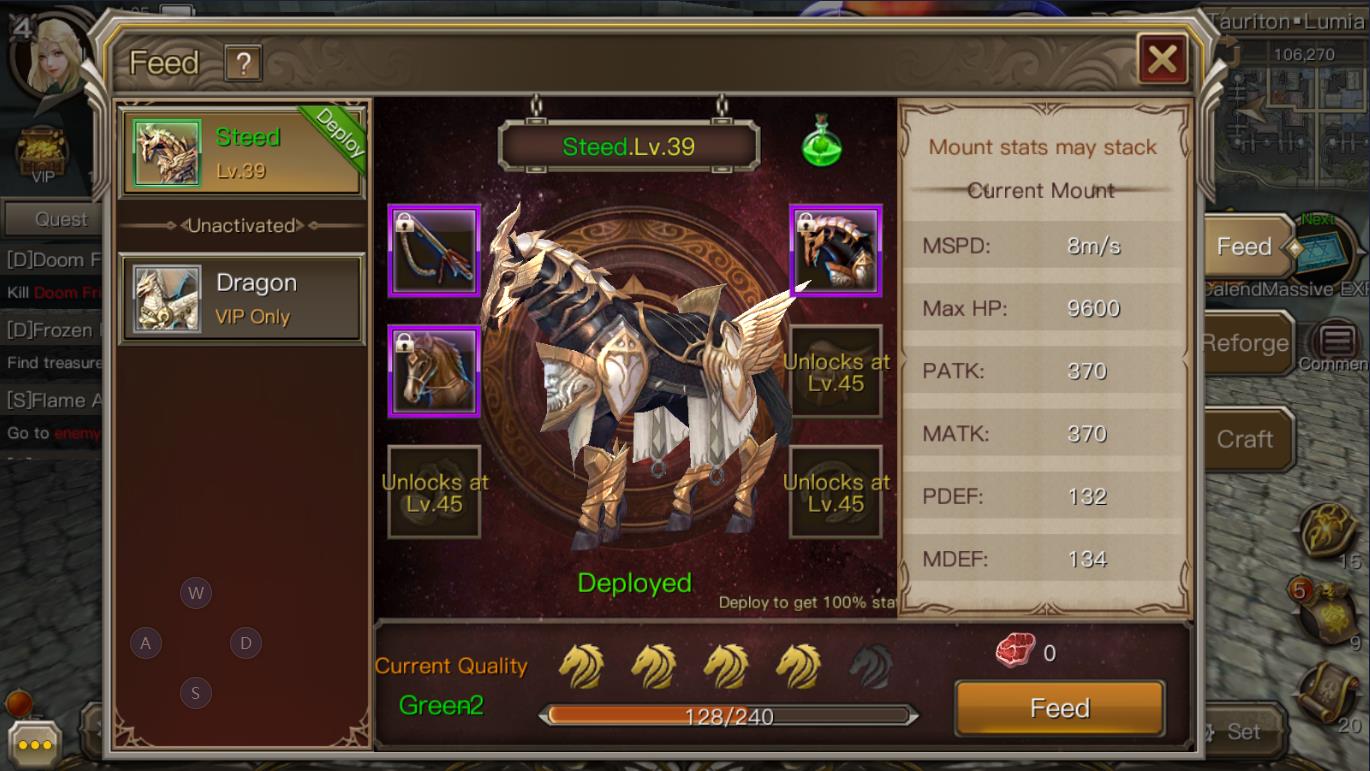 3. Mount equipment
Mounts can be equipped with whip, horse armor, horse bridle, saddle, stirrup, horse palm, 6 items in total. Each mount equipment can provide bonus to the character.
Cast:
To cast equipment, jade ornaments, silk, copper and other materials are required. As character's equipment, mount equipment are also graded by its quality, white, green, blue, purple and orange, while orange has highest quality. The quality of the equipment affects the value of the bonus they provide.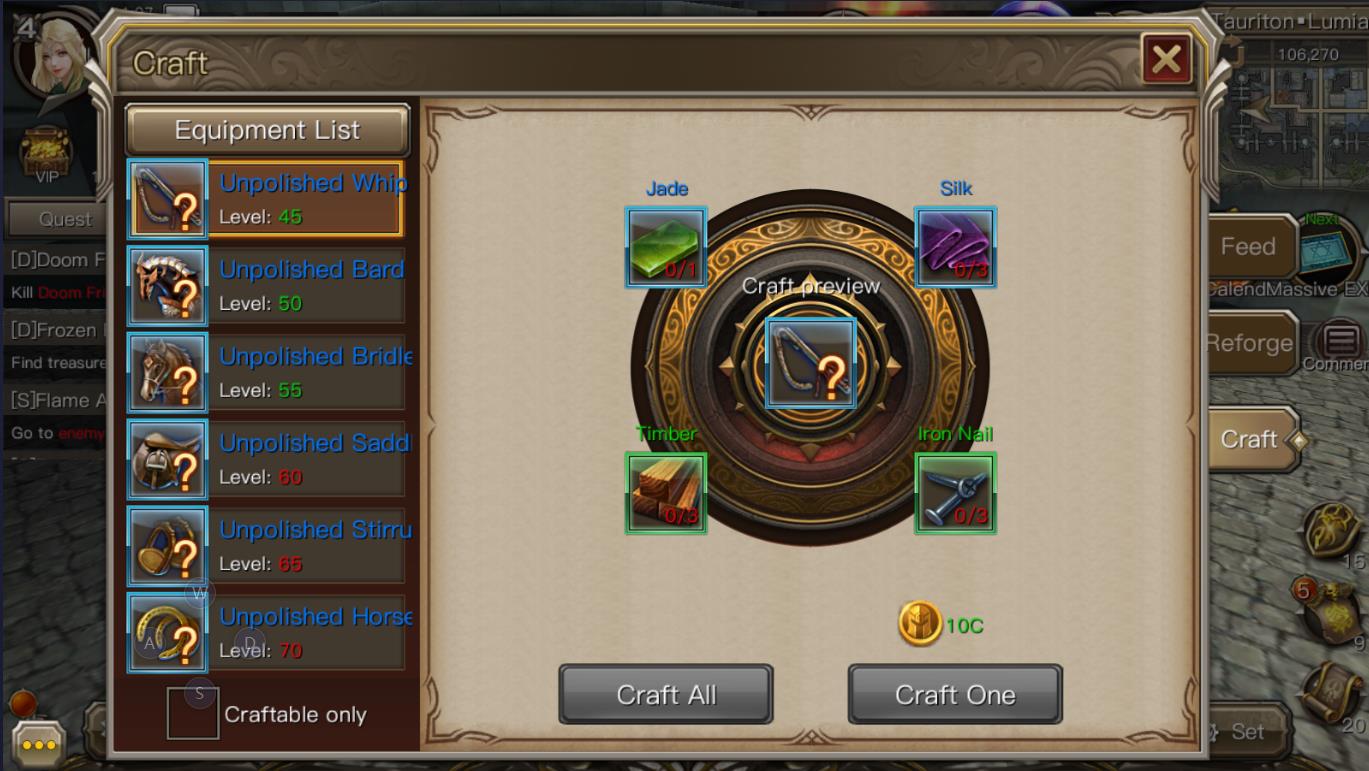 Equipment recast:
You can recast the mount equipment anytime you want if you are not satisfied with the quality. Recast equipment still are graded as white, green, blue, purple and orange 5 different level. It is important to note that the upper limit of the bonus that the equipment provides is affected only by the quality, i.e. the orange equipment provides higher effect than white does.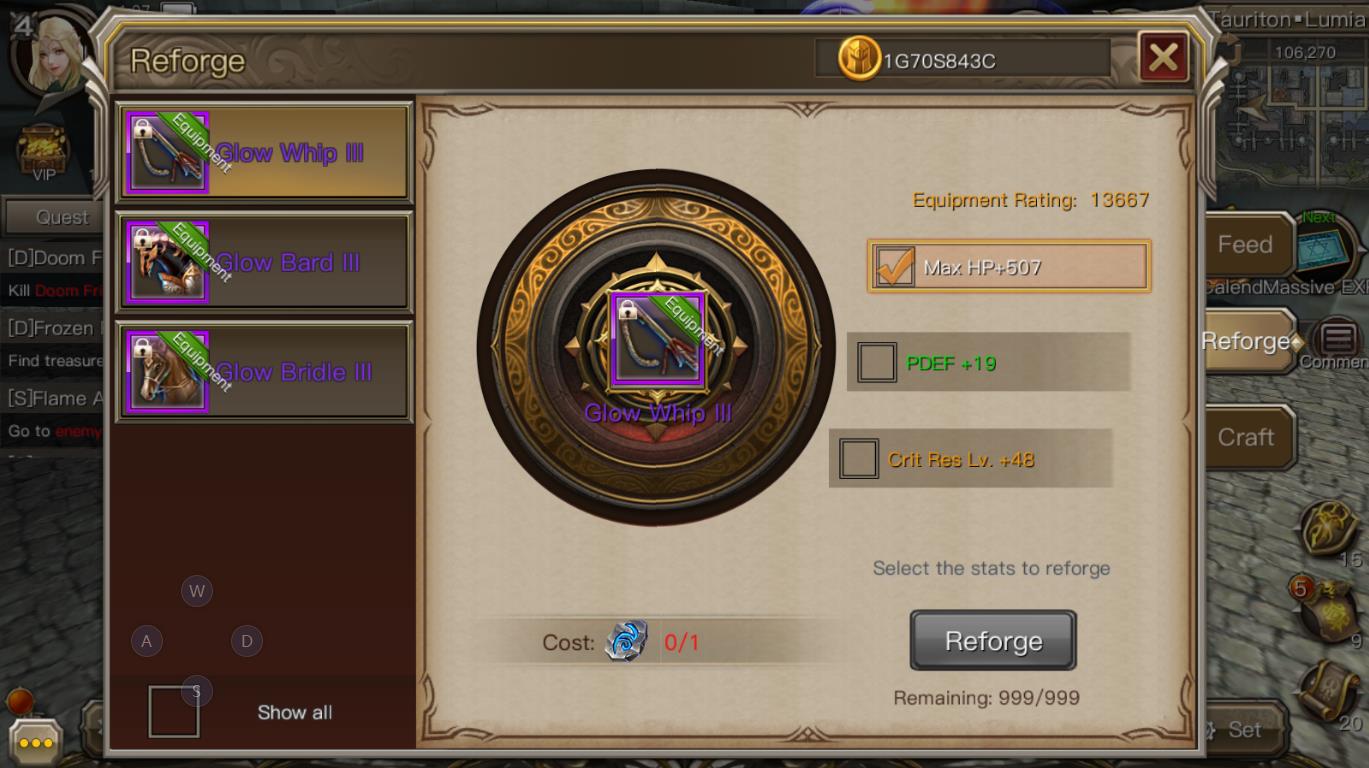 4. Mount waking up
Wake-up the mount enchant the mount with dark, fire, light and electricity attributes. Consume the corresponding elements Pearl to wake up to enhance the properties.