Pets are divided by grades, unlock at Level 45, 55, 65, 75 and 85. You may get a different type of pet when unlock. The quality of the pet, white, green, blue, purple and orange determines the talent and basic attribute.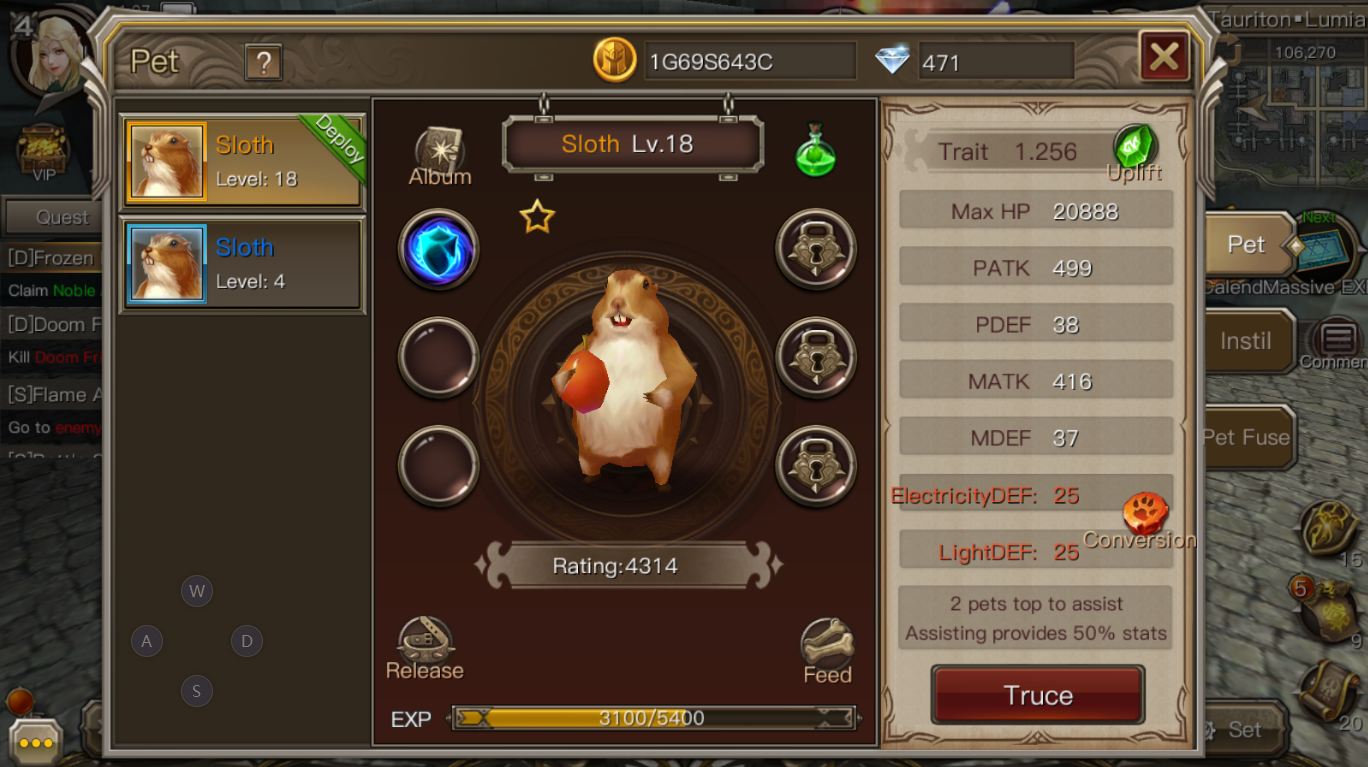 How to cultivate best pets? You may refer to the following steps:
1. Get an unlocked high-level orange pet, and you could ignore the number of pet skills now. 2. Upgrade the pet through to enhance the ability of the pet. 3. Use item to unlock the skill slots, so that a pet can have six skills maximum.
Pets can provide certain attribute bonus for the characters. Each pet have several aspects of attribute to cultivate.
To upgrade the pet level: pets can be fed by pet food. The bonus increases with the level of the pet goes up. You may get 3 pet equipment respectively when the pet level reaches 68, 72 and 76.
Pet Uplift: pet Uplift can change the pet's qualifications and basic attributes with certain limit. Each time you uplift a pet will consume a "wonderful fruit".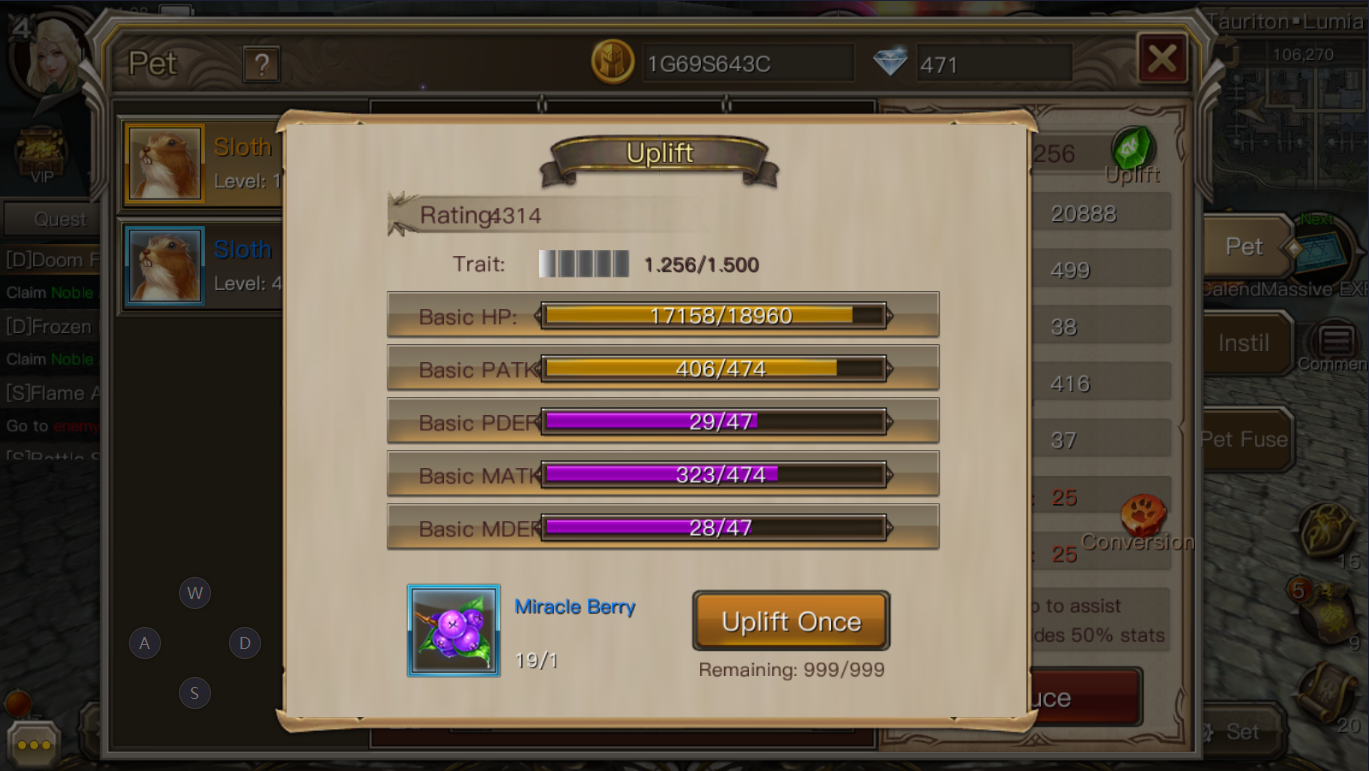 When the player gets the pet, each pet will be accompanied by 1 to 3 skills, you want to increase the number of pet skills, you need to consume a subordinate pet. After the pet fuse, the subordinate pet disappears, and the main pet has probability to access to sub-pet skills, while the loss of the sub-pet will be restored a certain amount of pet biscuits.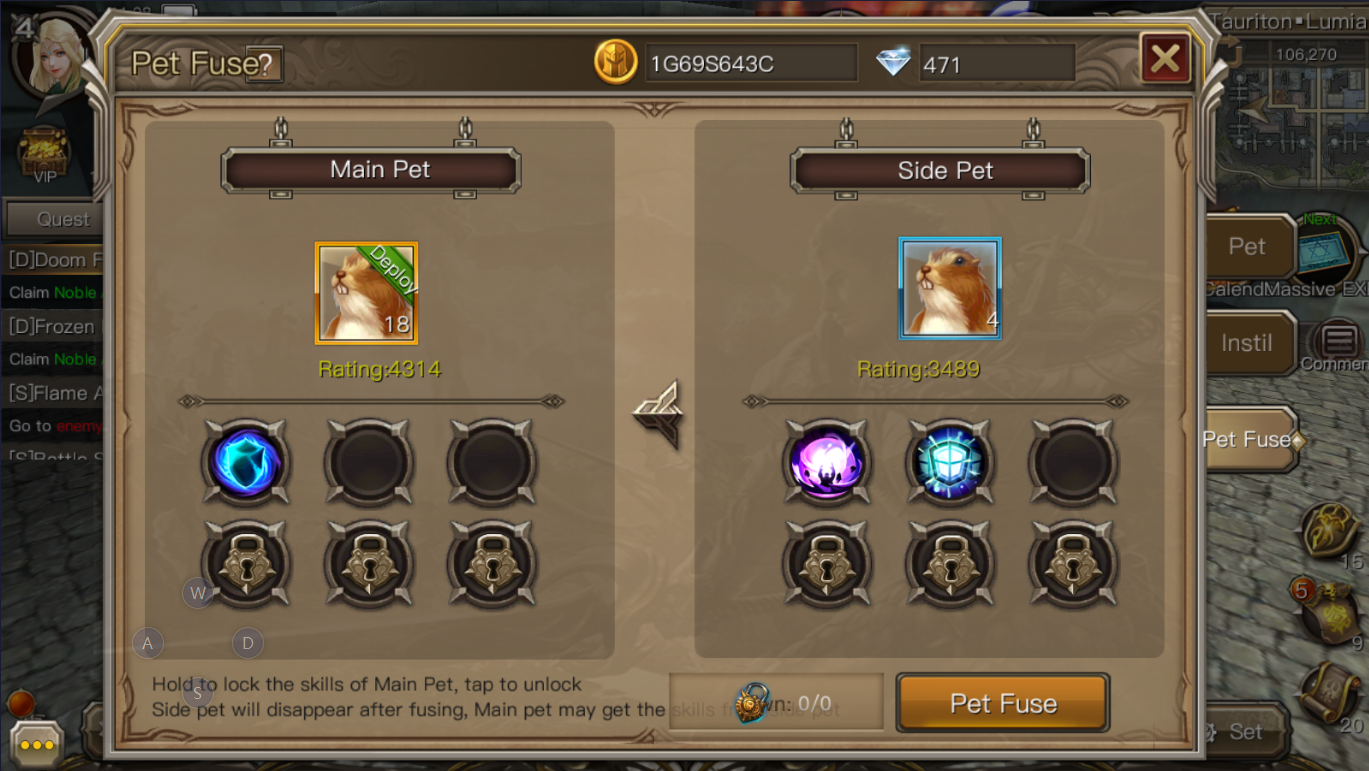 Instill: You need Instill potion to instill you pet. Instill not only increase the effect of element property but also star up the pet. Also, you could recycle Instill to initialize the star level of the pet..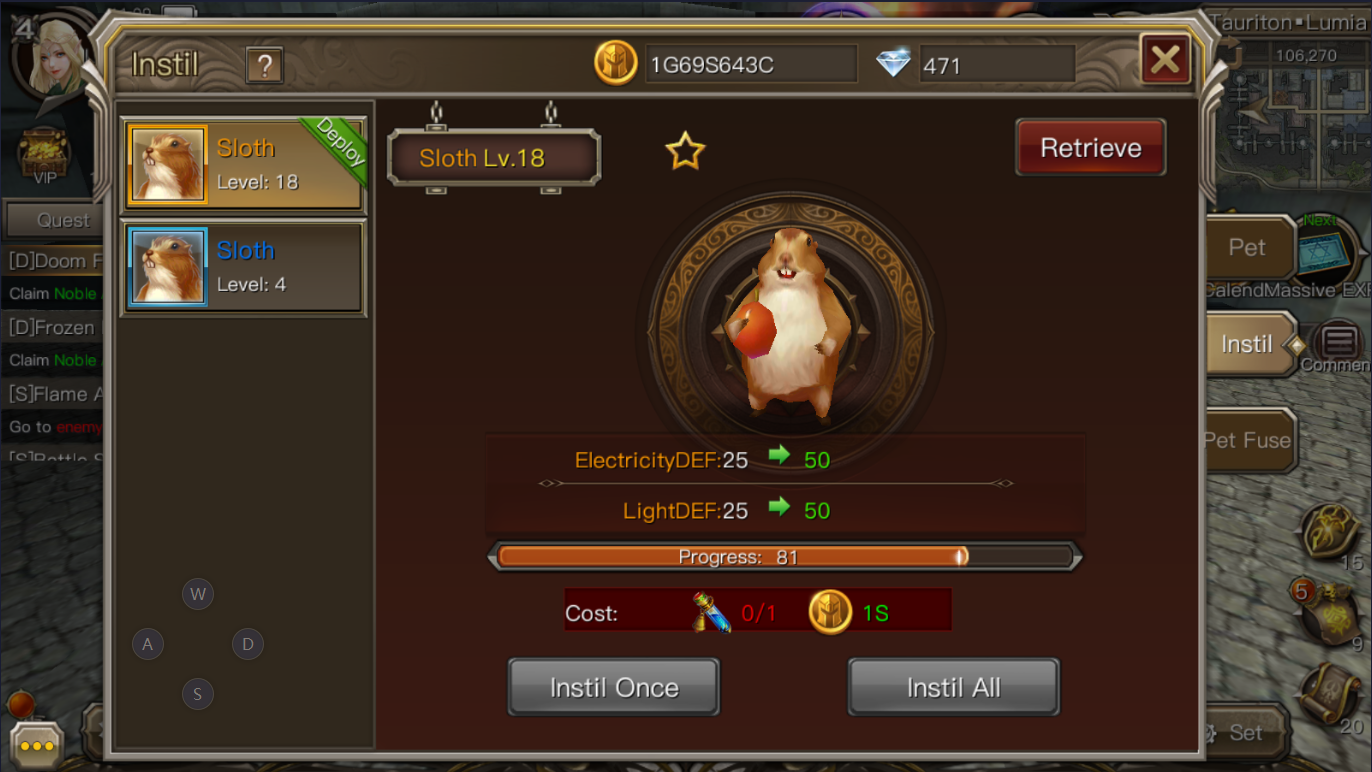 Pet props can be obtained through the magic pet cultivation and pet farm dungeon. Among them, you may get the pet biscuits, wonderful fruit and pet farm ticket from daily solo task. Completion pet farm copy can get pet biscuits, instill potion and certain probability to access to the animal treasure.