Rank Promotion
The promotion of the rank through the accumulation of Merit, each character can get up to 5000 merit every day. Get as much as Merit is recommended to get a higher rank, and enhance the more attributes and unlock the new rank skills at the same time.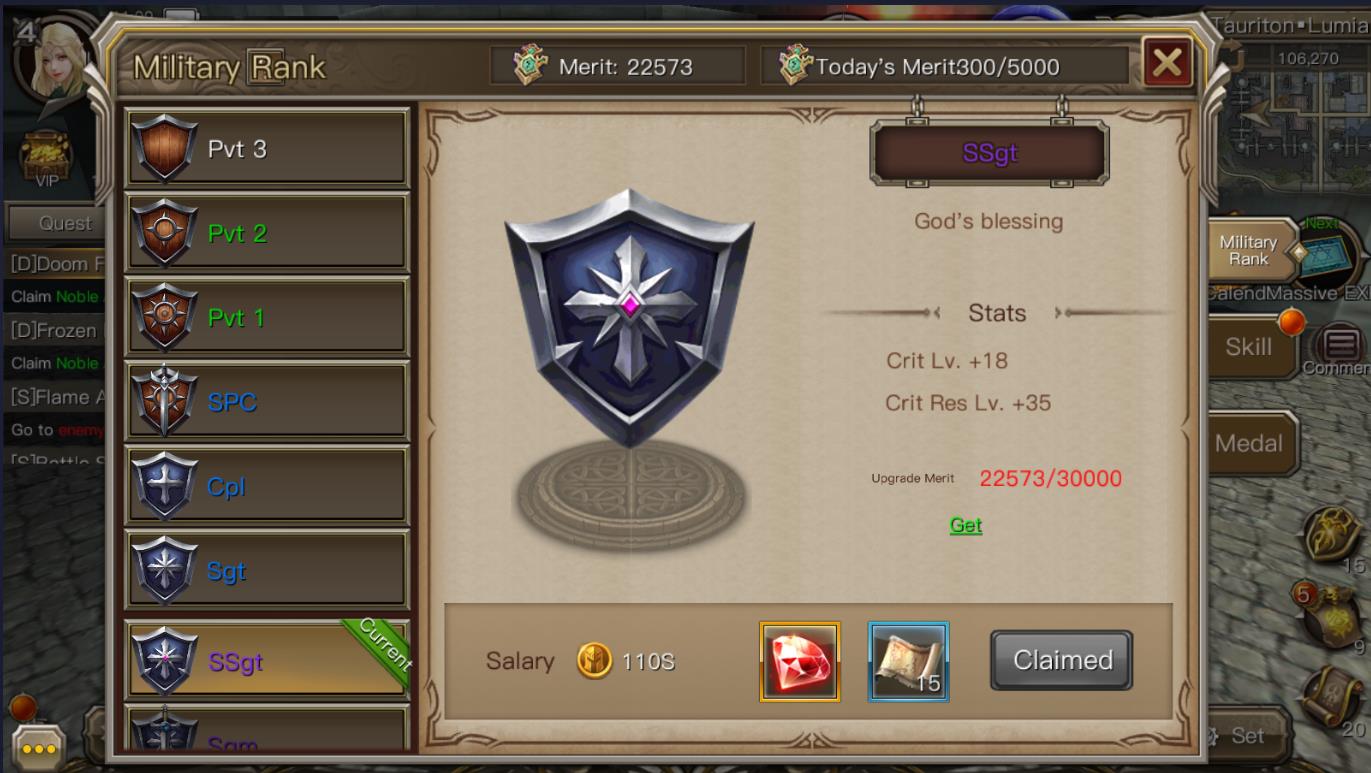 Rank skills
There are 5 Rank skills, unlock with the rank goes up. Player can only choose one according to your needs and career needs to use.
Each skill have different effect: increase armor, stun and reduce defense, accelerate, anti crowd-control skill and increase critical damage.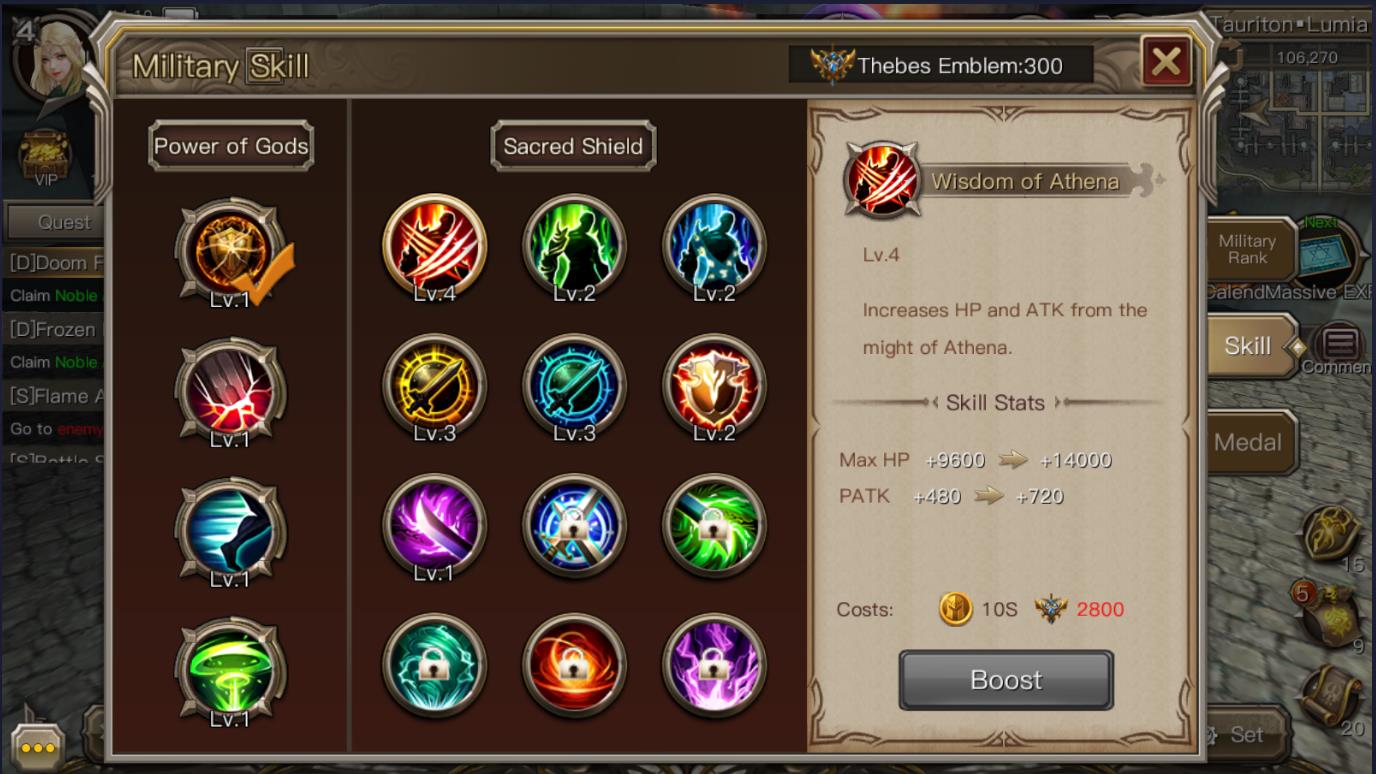 Salary:
Players can receive a gold coin and reward on daily basis. Higher the rank, more the reward.