Title is the indication of the character's achievement in Immortal Thrones. Players can unlock title when meet certain requirement or complete some quests. Unlock titles also increases your CP in the game, more importantly, titles prove how proficient you are in the game.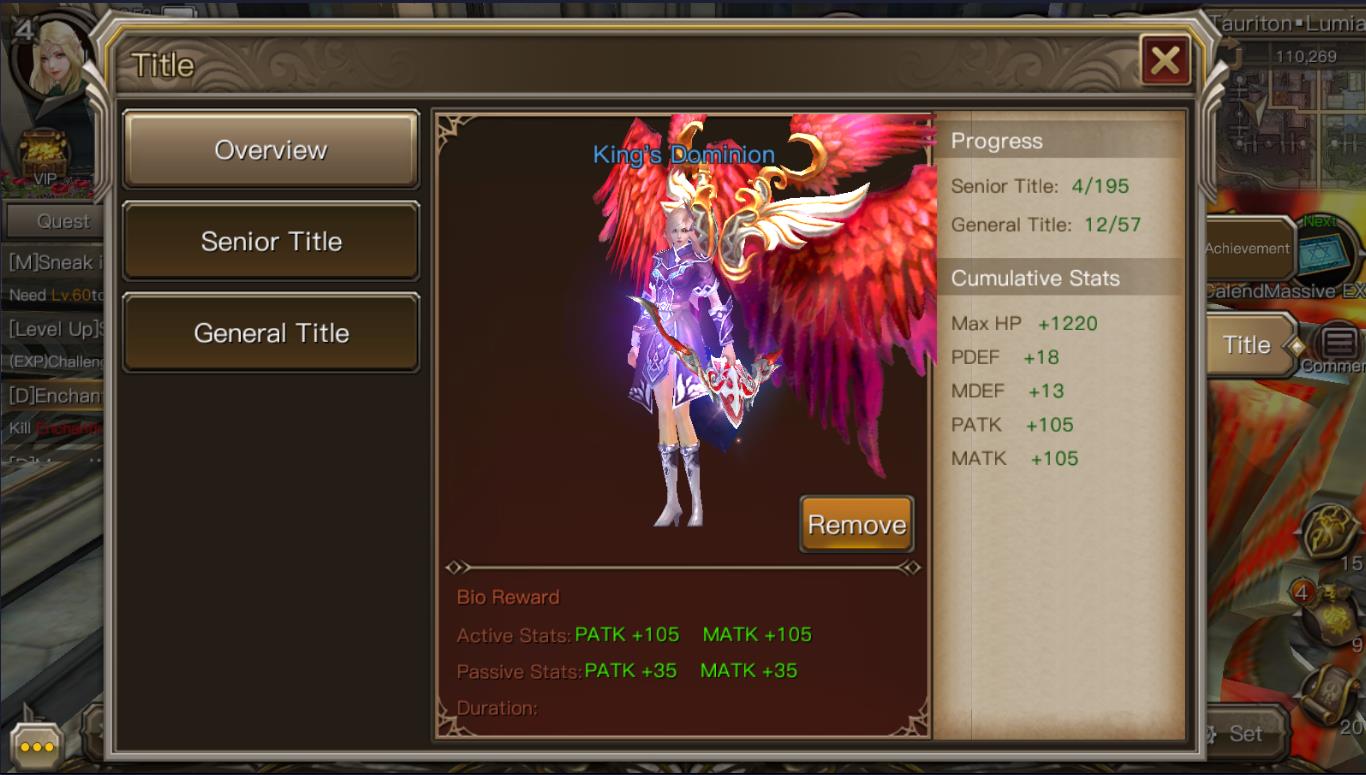 Title are categorized in several aspect, including of level, of Merit, of items. Each title increases various attributes. In the game, the titles are mainly divided as normal ones and rare ones. The progress of title completion is displayed at the very bottom. You may use Claim All to obtain all claimable titles. Choosing the title you prefer provides active or passive bonus to the character.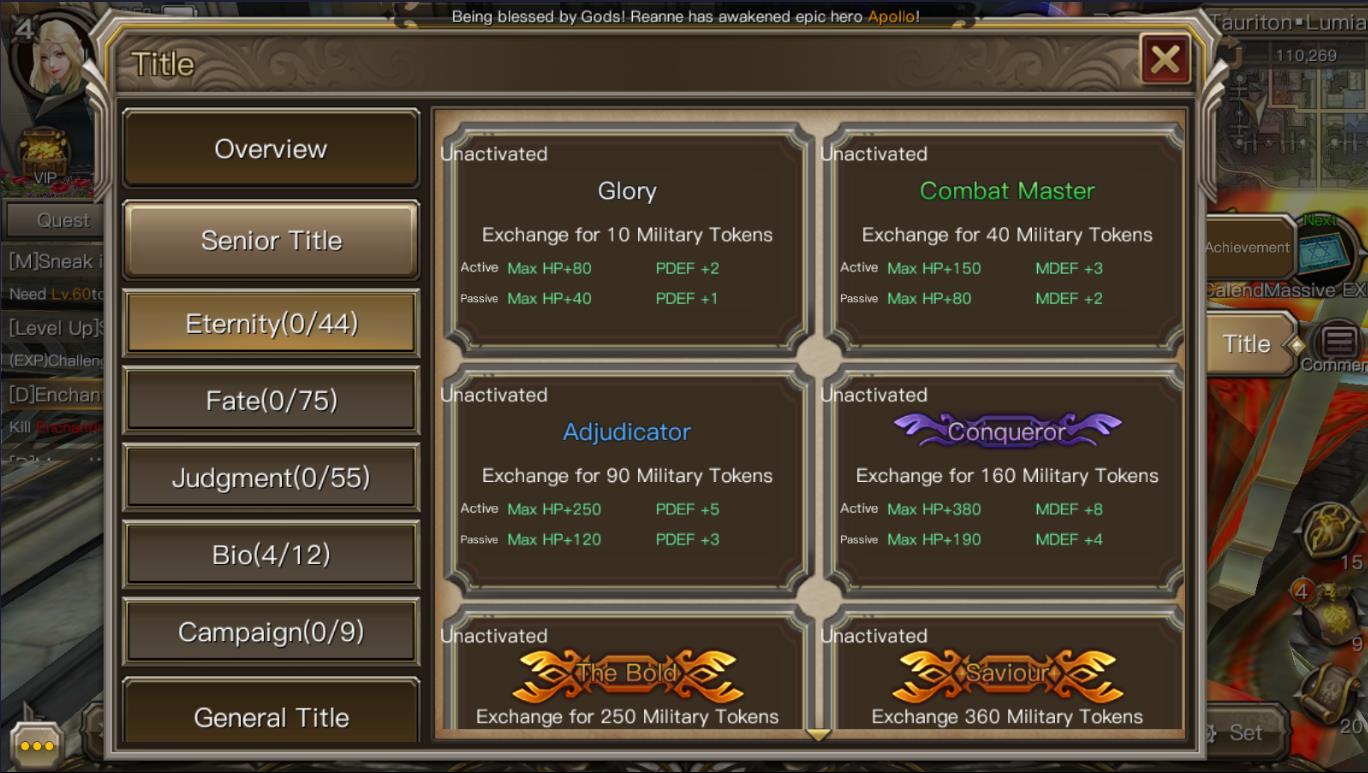 You could trace the requirement of the title you want to be entitled in the Achievement panel, so that you may unlock it more efficiently. A high quality title enables the character extra bonus, and will be displayed above the character.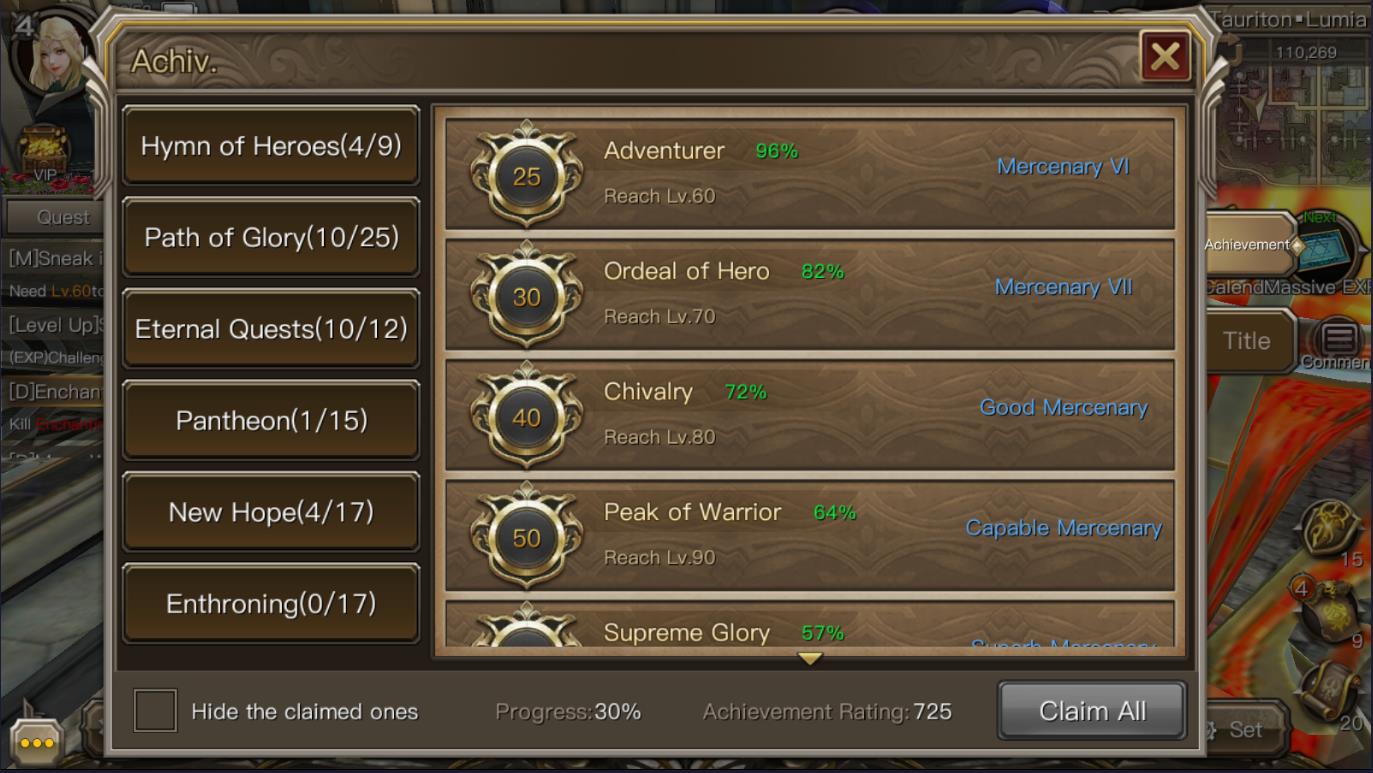 The higher quality of the title, the more bonus it brings, while harder to get. Some of the titles may have same quality, but provides different effect, one increases physical damage while another add extra HP, so choose the one that more fit your character according to the class and role in the team.
Be aware that the bonus titles bring are divided into active attribute and passive ones. You need to equip the title so that the active attribute works while the passive attributes work any time no matter whether you equip it.