Twilight cards are categorized into 5 levels and marked by different colors to distinguish, while the orange ones are the highest level. Each twilight card increase certain ability of the character. So far there are 102 cards in total. Some combination of the card may add extra effect, try to collect more in the game.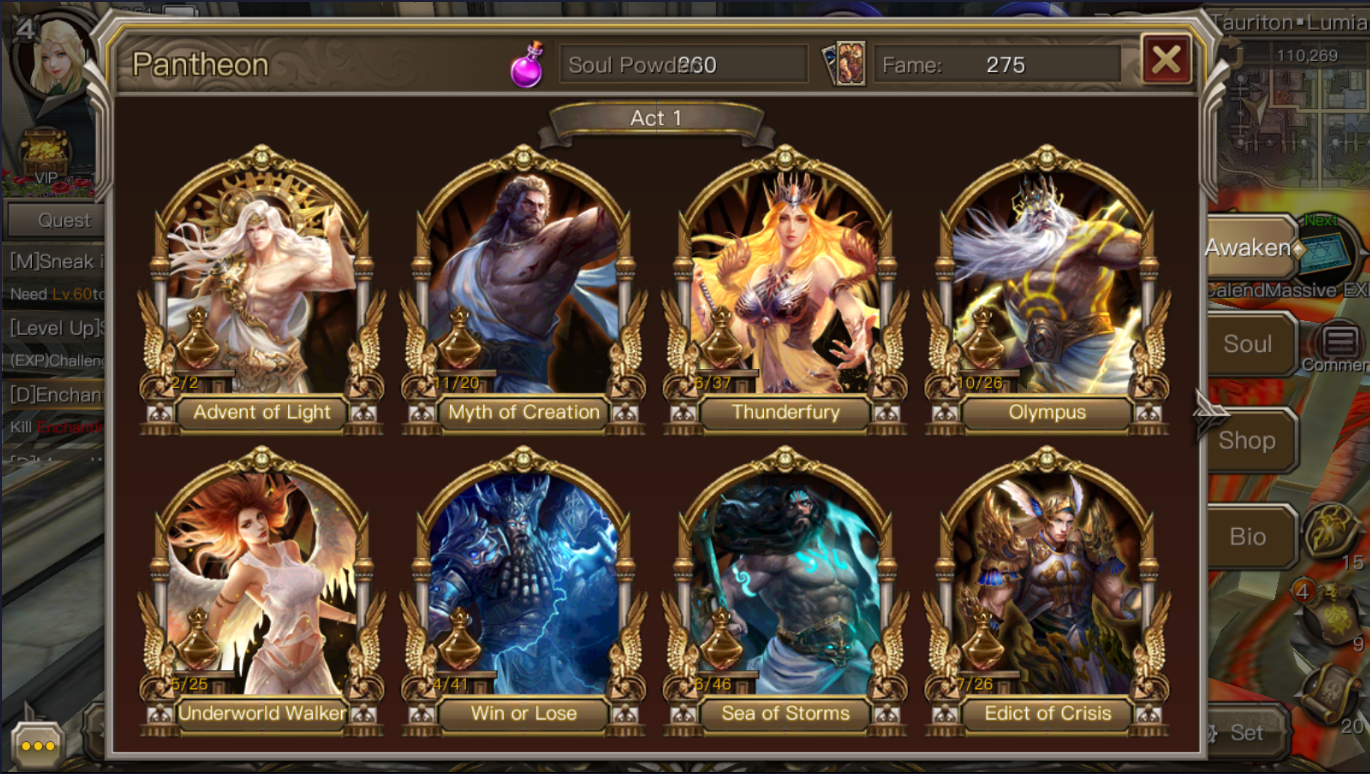 1. Obtain Cards: Divination; Ordeal of Gods; Black Market and Epic Dungeon
Divination: Two times free for each player every day, with odd getting Epic Orange;
Ordeal of Gods; Solo Dungeon, successfully complete could get correspondent card.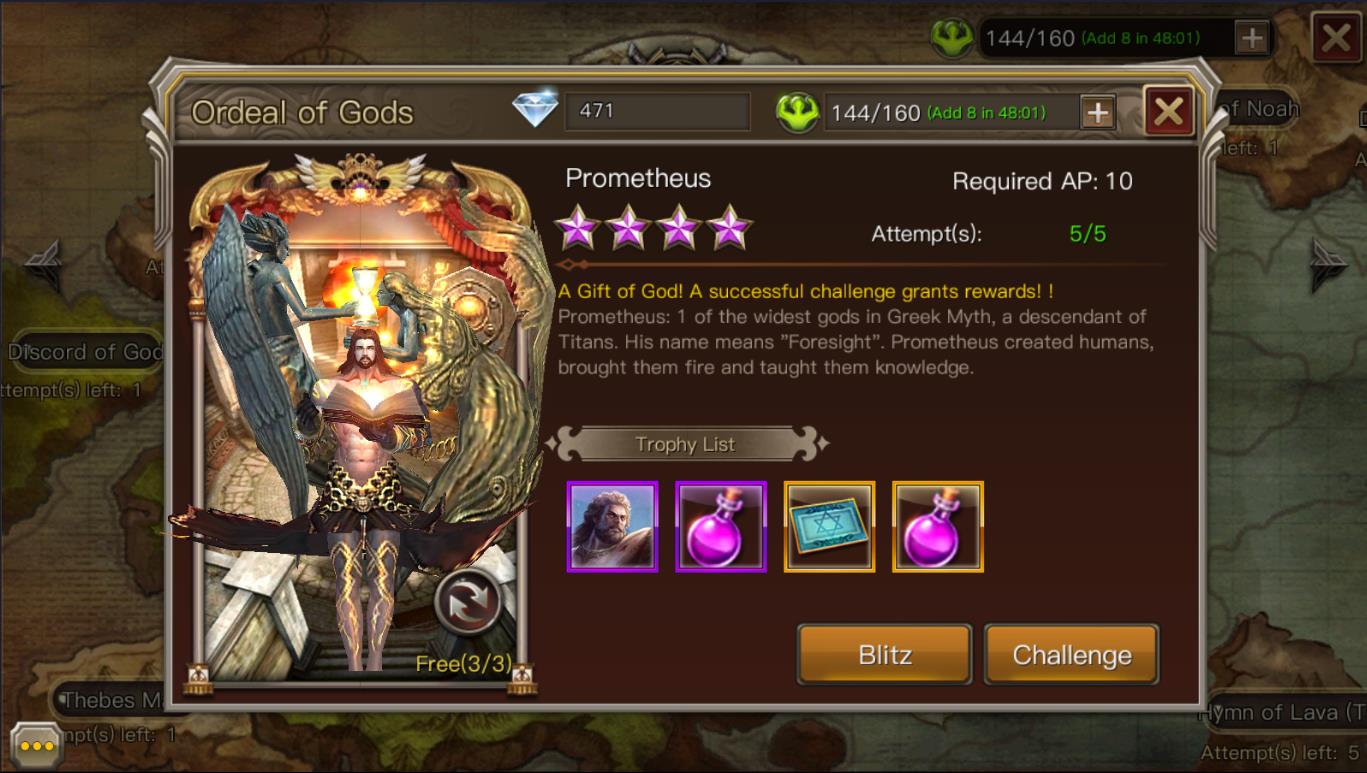 Black Market: Exchange cards with the Soul Powder you get from the Ordeal of Gods;
Resolve: Resolve duplicate cards to get Soul Powder.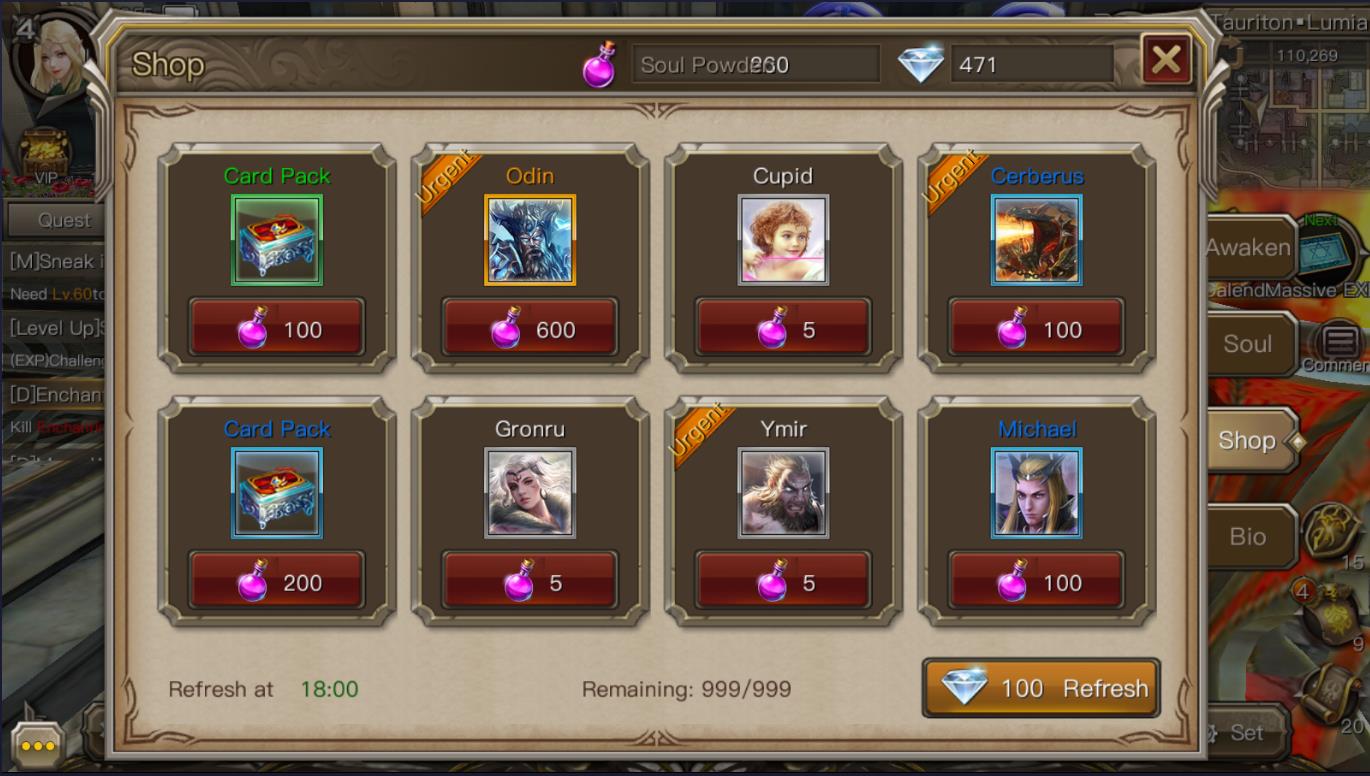 2. Combination: Combination of certain cards could activate extra effect. Find more in the game.